| | |
| --- | --- |
| Posted by Lori on November 7, 2014 at 5:30 AM | |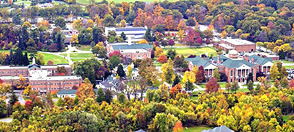 Today marks a very special day in my writing journey as I am heading to Long Island, New York to see Jesse Kinch in his first concert after winning the TV show Rising Star. If I were only a fan of his this alone would be an amazing event, but this is so much more for me as a writer.
In the book I am writing, there is a big scene in my story that takes place at a college campus. It is a pivotal scene where the lead singer comes out on stage in the dark, the music begins then the lights shine down on him as he starts to sing. The girl that loves him is in the front row but hasn't seen him in years and doesn't recognize him with his long hair at first but when he begins singing and she hears the lyrics, she knows it is him and that the song is one he wrote about her. She didn't know he even cared about her but the lyrics in the song were about when he fell in love with her and they were specific to a time they were both at the same camp years ago. 
I wrote the scene to take place at a university and I have very specific details. I was planning on doing research to check for accuracy since I have never been on the campus.  Today, however, I will be in the setting of my book! I am so beyond excited about this.  
One more amazing detail- Jesse is half of the inspiration for the main character in the book.  When it is published, he will get an official acknowledgment.  This is surreal to me!
Yet another day I am living my dream as a writer!